Prompting you the best.....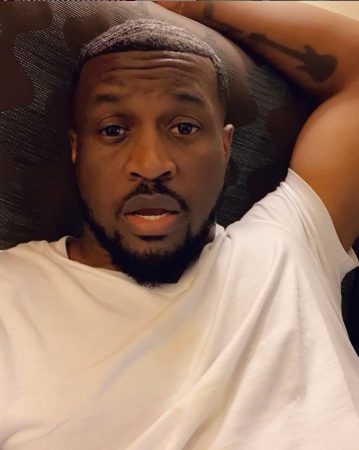 Mr P got involved in online attacking and defensive situations yesterday after an Instagram user admonished him to go back to his twin brother, Rudeboy, so he could start making good music again.
This came after Mr P randomly posted on social media about him having peace of mind since he left P-square and became a solo artiste. He revealed leaving the group has helped him a lot and made him look even younger everyday because he isn't plagued with problems.
He wrote; "By the way! Did y'all notice since i went solo and became Mr P, I've been aging backwards…it's called "PEACE OF MIND" and drinking more water and minding my business. Can you beat that? More of it biko."
After dropping this post, he got attacked by a random user who urged him to go back to his brother and seek help of dropping good music. "To be frank you are not minding your business, you are obviously competing with your brother. You need to go back to him and learn how to make good/quality music… not all these yeye shits you've been releasing since you guys separated," the user wrote.
Mr P who didn't want to back down from the war-of-words, counter attacked, trying to "break the user's back." He wrote; "Broke people thinking they have opinion. Hustle make you no go dey advice Dangote how to do business, chai."
ALWAYS STAY UPDATED WITH THE LATEST NIGERIAN NEWS FROM ARUWAAB9JA.COM.NG