Prompting you the best.....
STAY CONNECTED WITH BANGHITZ..... MORE BANGER ALERTS COMING YOUR WAY!!!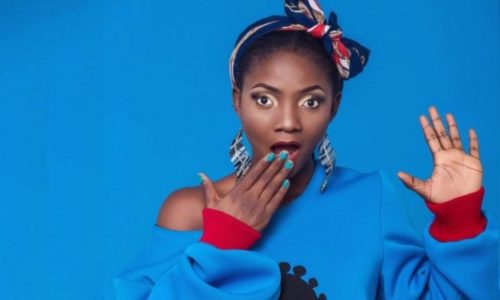 Sensational singer, Simi has educated the supporters of Minister of Labour and Employment, Festus Keyamo on why the government wants the Social media bill to be passed.
Simi and the had a heated argument on Twitter a few days ago over his remarks on the Social media bill and he had supporters who "came" for her. However, Simi believes those supporting the Minister are not aware of what comes next if the bill becomes a law.
She educated his supporters by sharing a cut from Banky W's Instagram post which explains that the bill was brought forward so social media users can not criticize leaders on bad governance.
So for all the people in my mentions supporting Oga Keyamo the other day…when we say they do these things to serve themselves, not YOU – I hope you listen
So for all the people in my mentions supporting Oga Keyamo the other day…when we say they do these things to serve themselves, not YOU – I hope you listen. pic.twitter.com/l7VKbAhXR9
ALWAYS STAY UPDATED WITH THE LATEST NIGERIAN NEWS FROM ARUWAAB9JA.COM.NG