Prompting you the best.....
Just yesterday, we reported that Baba Fryo was brutally assaulted by some unknown soldiers in Lagos State and the Nigerian Army took up the case with the promise to punish those involved.
The Nigerian Army successfully apprehended a culprit identified as Muhammed Ishaq and upon investigation, it was discovered that the soldiers who attacked the singer were civilians pretending to be soldiers.
The "Denge pose" singer took to his Instagram page to share a picture of the apprehended culprit and also to commend the Nigerian Army for their efforts and advised Nigerians to beware of fake soldiers.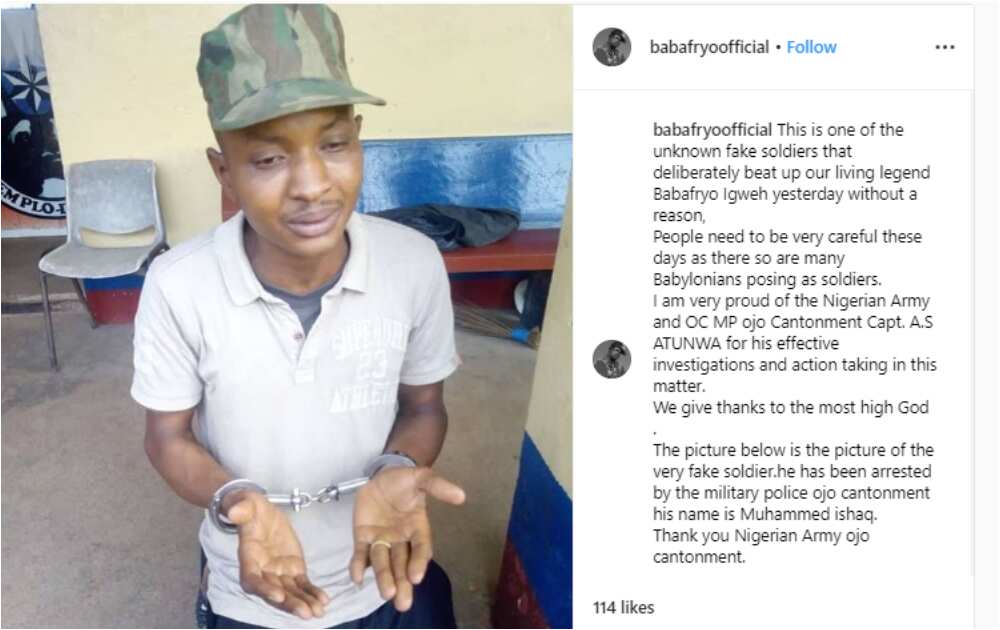 ALWAYS STAY UPDATED WITH THE LATEST NIGERIAN NEWS FROM ARUWAAB9JA.COM.NG