Prompting you the best.....
An inspiring life knows no bounds; whether in place or pace. Allen Nathan Pirtle has tread where many cower. The founder and CEO of "Work With The Coach", a digital marketing and branding company had to break away from crime and academic frustration in order to toe the path of change. Bearing the fruit of purposeful passion, he is now a celebrated professional and sought after international speaker
Allen was born and raised in two of the most dangerous cities in the United States, East St. Louis and raised in Decatur, Illinois respectively. By 10

th

grade, he had had enough of the school system and dropped out.
Young and out there, he soon caved in to pressure to become a gang member. Not surprisingly, he got arrested for an armed robbery. He spent a year in jail and got 6 for probation, a favorable turnout compared to the 15 years he was originally booked for.
According to his narration on instagram, life after jail was a tough but defining time. He was broke, depressed and had to sleep on the floor. Thankfully, he was blessed with a supportive friend in the person of Karl Smith who saw a light in him. Karl consistently came around with food and motivation to get him up and moving. From smoking a pack of cigarettes a day, he soon enrolled in a community college.
The death of his father in 2013 prompted him to move to Los Angeles in search of better opportunities. Given an earlier exposure to brand management and MySpace, he was confident that he had a gift for digital media. In 2014, while working 2 jobs, he bought a 29 dollar app and started his own digital media business. Although all he had was a single client, he could see himself as a CEO already.
One lunch break at work, he found a wallet full of cash in the car park. Caught between the an armed robber's choice and the integrity of a CEO, he decided to return the walletfull of cash to the owner who was in his BMW truck nearby. The owner turned out to be Malcom Spellman, Writer and Producer for the TV show, Empire.
Malcolm Spellman (Photo Credit: Evan Agostini/Associated Press)
When the opportunity opened to make an introduction, he seized the moment and introduced himself as the owner of a digital marketing and branding company. Thankfully, Spellman was in need of such services at the time. That was the beginning of what has become a celebrity career. The connection to one of his first big clients, Grammy nominee, Fantastic Negrito, came through this bold declaration.
Fantastic Negrito (Photo Credit: Lior Keter)
His company has since gone on to work with several notable celebrity clients including Nicki Minaj, Lil Wayne, Wyclef Jean, and Paula Abdul.
Allen and one of his clients, veteran musician Wyclef Jon
He is also the Director of Digital Marketing for Blackball Universe, an independent record label founded by Malcolm Spellman.
Allan poses with his Bently
"I did everything wrong until I found something that I could do right," – Nathan Allen Pirtle
As a digital marketing strategist and specialist, he stands out for the "relationship philosophy "that drives his brand. He believes that the surest way to influence the market is by building a relationship with the audience.
With client, award winning artist Paula Abdul
He has made his audience "family" by "letting them in" into his life and does not "consider the people (I) work with 'clients.' In this age of overwhelming PR and faux engagement, his method is a refreshing change.No wonder Forbes named him top 8 marketing strategists in 2017.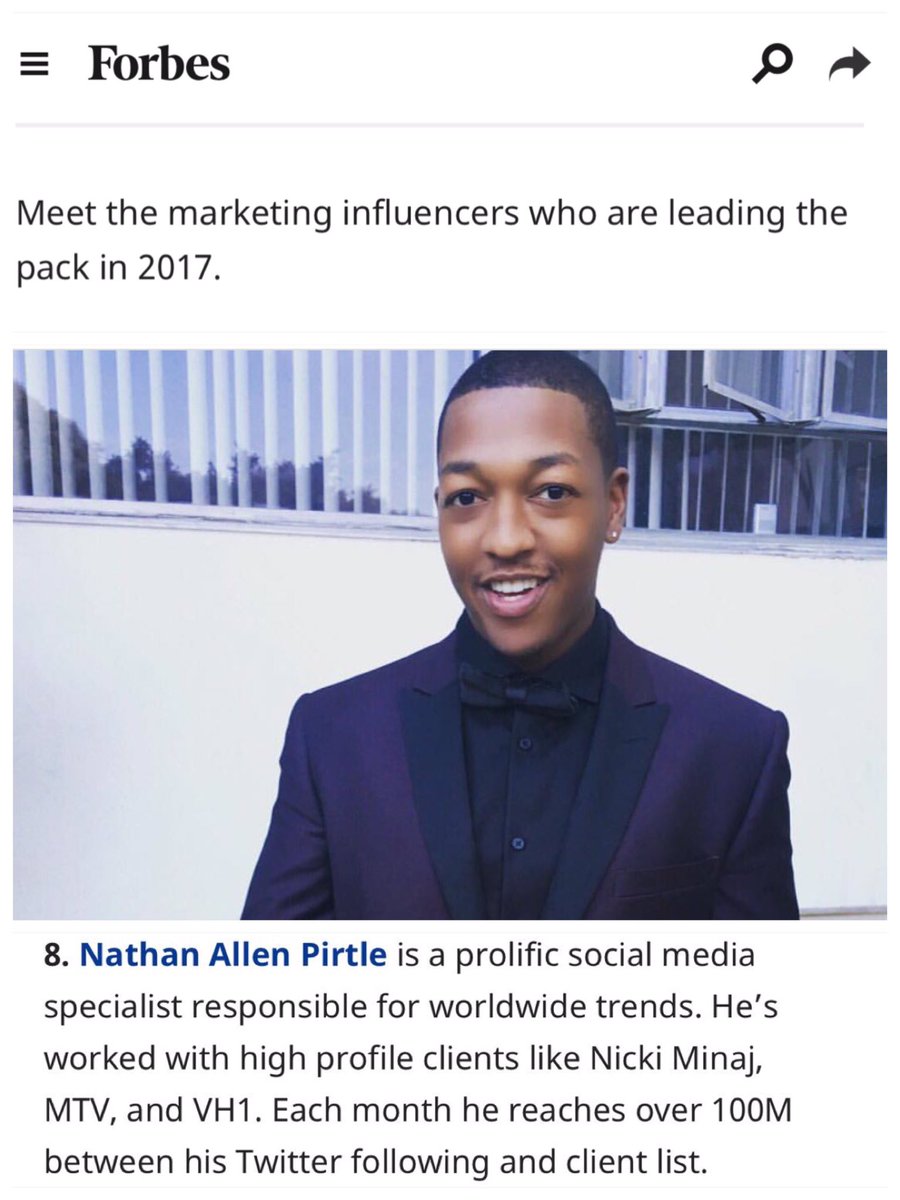 From taking online classes for digital marketing at Kaplan University to earning a degree in business administration from St. Louis University, Allan makes a case for audacious dreaming, confidence and consistency.